Empty Capsules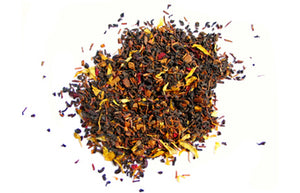 If you like the thought of creating your own supplements, you're going to need empty capsules to start. While it's not always difficult to find some sizes of capsules in a local health food store you can't always be assured of good quality and, just as importantly, the age of the capsules. Most capsules have a shelf life of about two years. Many herbal shops can't sell capsules that quickly, and they can become old and brittle on the shelf. To sell smaller quantities, they'll have to charge you more. That's the tradeoff. Gelatin and vegetarian capsules are made by many manufacturers worldwide. Some are reputable, but many more are not. It's important to buy capsules from a company which has a good reputation and buys only the best capsules from major manufacturers. That way you know what you're getting, and you know the standards are the highest. Cap-M-Quik buys only the best quality capsules, which cost a bit more. But in packaging and selling them to you, we know the products are pure, are uniform in size, and are backed by decades of only the highest quality control standards. Because we specialize in capsules, they don't sit on the shelf, so you can be assured they're always fresh. We sell only high quality capsule filling machines and empty capsules because we're people too. We wouldn't sell what we wouldn't want to use ourselves--and there are many products out there we wouldn't want to take!
As touched on earlier, more consumers every year are turning to alternative health products in an effort to live better and more healthfully. Sometimes the daily hustle and bustle of life can make it challenging to take proper care of yourself. Many people skip meals, or eat too much fast food because of their fast-paced lifestyles. It certainly seems harder these days to find the time to sit down to a proper, home cooked meal with the constant demands of family and a career on the line.
As a result, a good portion of the population is trying to at least take a step in the right direction by supplementing their diets with vitamins and natural herbs. If you're interested in making your own herbal supplements, you will need the right supplies. Cap-M-Quik sells empty capsules to individual consumers who are ready to take control of their health. In addition, we sell empty capsule filling machines that make the job of creating your own supplements much less time consuming and even fun!
Empty Capsules for Home Made Supplements
Another reason why our customers order empty capsules to make their own herbal supplements is because it is more cost effective. Did you know the average pre-encapsulated herbal product is marked up about 400%? Price out the herbal supplements you're using now, then compare the cost of doing it yourself. You'll see why so many are doing just that. When you make your own supplements using your own empty capsules, you can cut down on costs substantially, without sacrificing quality. In fact, in many cases the quality is superior to store-bought herbs.